When hunting quail in Texas, you face the same challenges as with most other hunts. What exactly will you need to wear and bring for your day out hunting—because if you forget something, there's really no going back for it.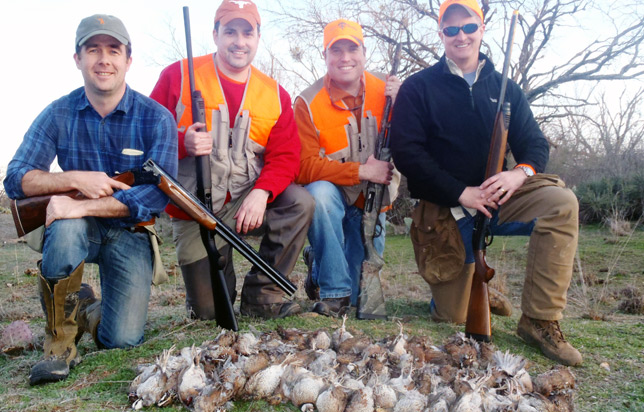 Quail hunting can be a tricky outing to get ready for: you want to camouflage yourself from the quail, yet display yourself for other hunters. It's a fine line to walk.
Pack an Orange Vest
You can get away with a small amount of orange, since animals perceive color differently; the orange isn't as bright to them.
Usually for quail, you want an orange vest.
Do yourself a favor though: make sure you get a nice big vest with large pockets to hold your supplies and a game pouch.
Wear Comfortable Clothing
Aside from the orange vest, you'll want your hunting attire to be flexible and comfortable. For pants, you can go with camo if you prefer, but jeans will work just fine. Since we ambush quail, there isn't a lot of sneaking around to be done, unlike our whitetail deer and turkey hunts.
A hunting cap (orange, if you can!) would make a great addition to your packing list to keep your ears warm on those brisk mornings.
Invest in Supportive Footwear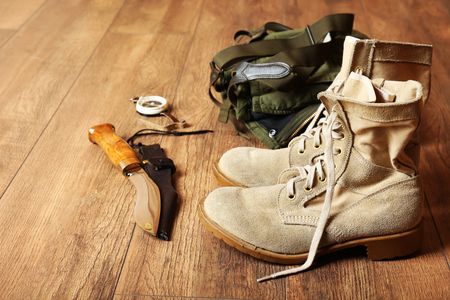 Hunting requires a good amount of walking, especially when you're locating the quail coveys.
Be sure that you have a good pair of socks (and maybe a couple dry pairs to bring along!) and boots that lightweight and waterproof.
Due to the fact that quail like to dwell in damp areas, you may find yourself in a watered-down setting.
Extra Gear for Your Quail Hunt
There are a few items that you'll want to have with you throughout the day of your Texas quail hunt. Having a bag with extra gear and clothing, especially if you're enduring cold or rainy weather, is vital for hunting success.
The Basic Hunting Supplies
You'll want to make sure you have all the essentials with you while out on your hunt. Bring water to stay hydrated throughout the day, game bags for your downed birds, and a knife as any outdoorsman would.
A Cooler for Your Quail
What do you plan on doing with all those birds you bag?
That's where your trusted cooler comes in. Make sure you bring one (or two) to the ranch for your quail hunting adventure so that your bagged birds can be promptly processed and packed into your cooler by our Schmidt Double T team, all ready for you to take home.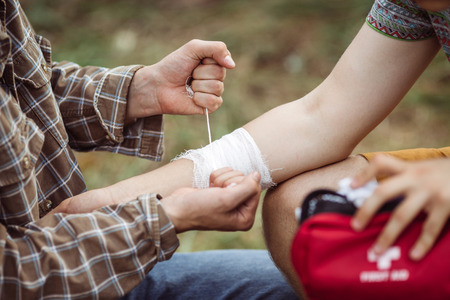 Emergency Survival Kit
Keep in mind that in any hunting situation, it's always a great idea to keep a survival kit around. Even with a hunting guide, you never know what could happen in the woods, separating you from your group and your way.
Create a quick survival kit for emergencies:
Gather a few cans of dried food, trail mix, and other non-perishables that will stay fresh.
Ensure that you have enough bottled water for a few days. You won't be missing that long unless you're Amelia Earhart or Bear Grylls, but it's better to be safe, than sorry.
Bring a first aid kit for most minor scrapes and bruises—an infection will ruin any hunting experience.
Make sure you pack a lighter and matches. Sure, you can make fires in a pinch when you don't have a flame, but go ahead and save yourself some time.
At Schmidt Double T Ranches, we make sure all of our hunters know exactly what they need to bring on our hunts and that they're fully prepared before heading out for some good old-fashioned quail hunting on our Texas ranches.
Want to know more about our quail hunts in Texas? Give us a call at 325-347-2613 today!