Texas offers some of the greatest hunting grounds in the entire country. With plenty of widespread land and beautiful scenery, a Texas Turkey hunt in the spring will give you plenty of opportunity to get that big turkey kill. At Schmidt Double T Ranches, we can provide you with a few different turkey hunts for the spring season.
Here are some things you can do with your turkey once you kill it on a spring turkey hunt here at our ranch in Texas: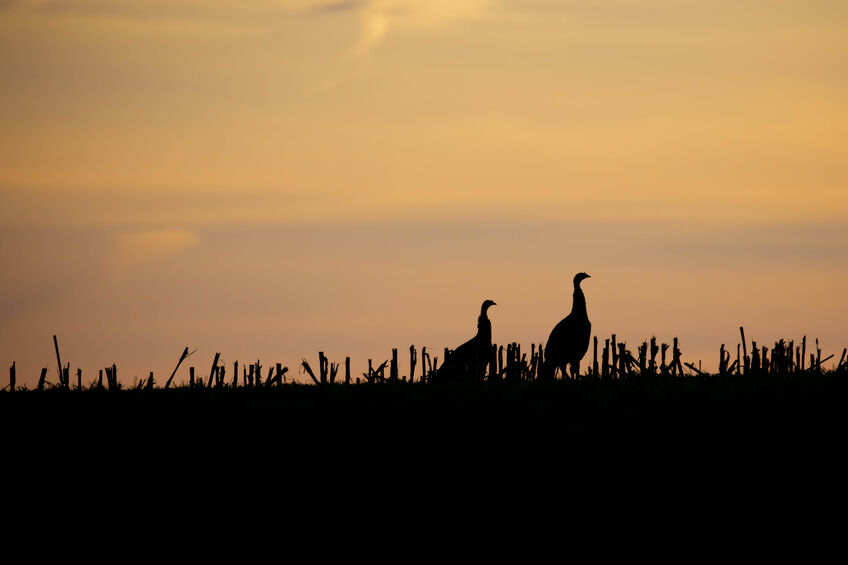 Freeze Your Turkey for Thanksgiving
You did it! You killed a turkey on your Texas turkey hunt in the spring, and guess what? You won't have to go to the grocery store and buy a turkey for Thanksgiving once November comes around. One of the best things to do with your kill is to freeze the meat and use it later.
Plenty of hunters will freeze the meat and eat it throughout the year, which can be very sustainable. Having fresh killed meat for meals throughout the year for your family will save you money at the grocery store. Once you get your kill, freeze it until Thanksgiving!
Cook Some Amazing Turkey Noodle Soup
If you don't feel like waiting around for the Thanksgiving Holiday, another use for your turkey kill is to make some homemade turkey noodle soup. You can then freeze the soup and eat it throughout the next month for lunches. Check out some of these turkey soup recipes for more information!
Smoking Your Turkey
Smoking meats has become increasingly popular. One of the things you can do with your freshly hunted spring turkey is smoke it for the summer. Let's say you're throwing a 4th of July party at your home. You can freeze the turkey until then and fire up the smoker for some good smoked turkey for the party.
If you're looking for some amazing turkey hunting opportunities this coming spring, please reach out to us at our ranch in Texas. Contact Schmidt Double T Ranches at 325-347-2613 today or visit us online for more information!