Setting out on a hunting excursion can give you some great benefits, not only to your physical health, but your mental health as well. A hunting trip in Texas with Schmidt Double T Ranches will give you the opportunity to escape your everyday struggles and enter into the wild.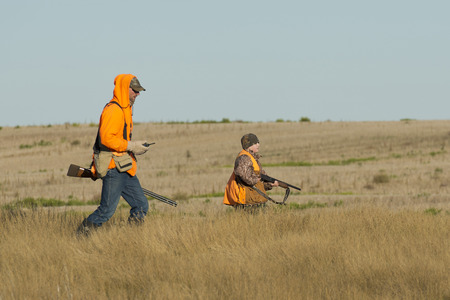 The Physical Benefits of Hunting
Hunting is exercise you may not realize you are getting. It involves cardio training while carrying hunting backpacks and firearms. These aren't lightweight items either. You will spend several hours out on a hunt carrying your equipment and firearms and scouting for prey.
Carrying your firearm and setting up your target is all about balance. A hunting trip will improve your balance drastically for future hunts. Whether you are standing, sitting, or lying down, your balance needs to be steady while firing your weapon at your target.
The best thing about a hunting trip is the night of sleep you'll get after a long day of exercise.
The Mental Benefits of Hunting
Hunting tends to be very therapeutic for hunters in groups or alone. The ritual of scouting and remaining quiet helps relax and relieve the mind of stress and anxiety. Patience sets in because your main goal is to hit your target for a kill. It also helps you build discipline and teaches you that when being disciplined, the reward is much greater in the end.
Other Benefits:
It's an adrenaline and concentration boost
It improves your social life (friends and family)
It helps you appreciate nature
If successful, it provides you with food
Schmidt Double T Ranches Hunting:
We offer several different hunts including guided quail hunts, whitetail deer hunts, and Texas turkey hunts. We offer hunting lodges for your visit, which are fully equipped, and we offer delicious home cooked meals and homemade desserts.
Contact Schmidt Double T Ranches at 325-347-2613 today for more information on our hunting packages!