We know it's been tough for all of us around the country dealing with social distancing and the lockdown during the Coronavirus Pandemic. We're doing our part to keep everyone safe and healthy at this time staying away from people and washing your hands. Social distancing can be difficult to manage, and if you're having trouble thinking of things to do, try planning your Fall Whitetail Deer Hunt with Schmidt Double T Ranches.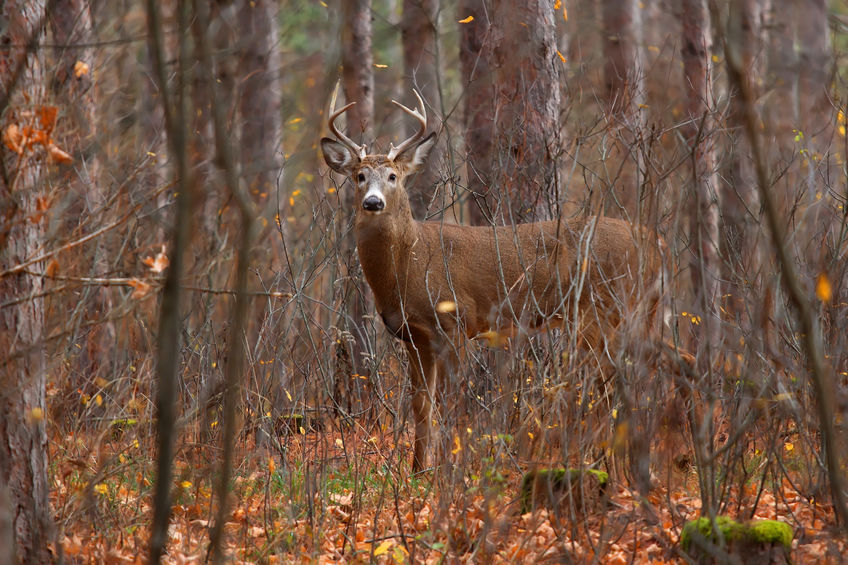 Whitetail Deer Hunts in Texas
Our whitetail deer hunts run October through December, which means this is the perfect time to start planning for your hunt. Here is what you need to know:
We provide you with 3,000 high-fenced acres for hunting whitetail deer
We have a ratio of 2 bucks to 1 doe
We can hold your reservation for no more than 10 days without a deposit
For licensing fees – Under age 17: $7, Adult: $25 or $315 for non-residents, and all hunters born after 9/1/71 must have Hunters Safety Permit
Our hunts are not guaranteed, but if you do come out on a hunt with us, we want you to know that you will have a great weekend.
The Advantages of Hunting with Schmidt Double T Ranches
We make you feel at home here at Schmidt Double T Ranches. We provide you with lodging in our ranches with central heat and air, single beds, satellite and TV. Just located 2 hours northwest of San Antonio, our 2, 1500 acres will give you the best hunting experience you need. We provide delicious home cooked meals including rib eye steak, pork loin, Mexican food and homemade desserts. After the hunting weekend, we can help you find meat processors, butchers and taxidermies nearby.
It's something to look forward to during the COVID-19 crisis. As states start to ease up on requirements during this time, it's still important to follow the recommendations of health officials and our leaders. This does not mean you cannot live your life to its fullest. Make this hunting season a memorable one with Schmidt Double T Ranches. Contact us at 325-347-2613 today!