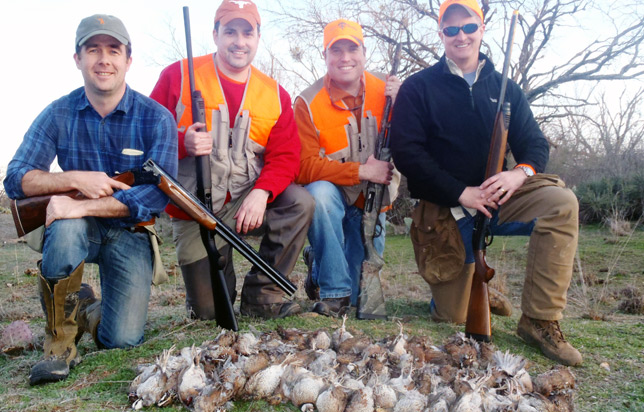 When hunting quail in Texas, you have the same challenge as with most other hunts. You want to camouflage yourself from the quail, yet display yourself for other hunters. It's a fine line to walk. You can get away with a small amount of orange, since animals perceive color differently; the orange isn't as bright to them. Usually for quail, you want an orange vest. Do yourself a favor though, make sure you get a nice big vest with large pockets and a game pouch.
For pants, you can go with camo if you prefer- but jeans work just fine. Since we ambush quail, there isn't a lot of sneaking around behind the quails back.
You also want to pack a bag with extra gear and clothing- especially if you're in a cold or rainy area. Also, keep in mind, that in any hunting situation- it's always a great idea to keep a survival kit around. Even with a hunting guide, you never know what could happen in the woods, separating you from your group and your way.
Create a quick survival kit for emergencies.
Gather a few cans of dried food, trail mix, and other foods that stay fresh.
Ensure that you have enough bottled water for a few days, you won't be missing that long unless you're Amelia Earhart or Bear Grylls, but it's better to be safe.
Bring a first aid kit for most minor scrapes and bruises — an infection will ruin any hunting experience.
Make sure you pack a lighter and a pack of matches. Sure, you can make fires in a pinch when you don't have flame, but go ahead and save yourself some time.
Do yourself a favor and make sure you get a pack of 100 matches, we've all seen those movies where a gust of wind blows the last match out.