It's always a good idea to be safety prepared for the next hunt you go on. Hunting season is very popular around the country, and we want you to know some of these safety tips, so you can avoid and prevent mistakes or accidents from happening. We want our hunts to be enjoyable and rewarding!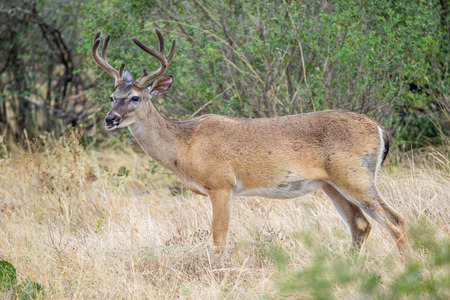 Here's What You Should Be Doing:
Many people forget some of the most important habits when it comes to hunting, especially during deer season. You may get so excited about the season that you forget the most important safety and preparation habits. For whatever type of hunt you're going on, safety is the number one priority.
Know Your Firearm – This is a must. Always be aware of how your firearm shoots, as well as the working parts of the gun. Knowing what to do when your firearm breaks down is extremely important. A smart thing to do is to go to a firearm repair shop to make sure your firearm is in working condition before you go out for the hunt.
Always Dress Appropriately – It's important to know the weather conditions beforehand, so you can dress the part. Make sure to check the weather forecast and wear the proper hunting gear. Ear and eye protection gear is also important when hunting all day.
Always Keep in Communication – It's extremely important to always be in contact with your fellow hunters who are out. Make sure to let them know where you are and when you move areas.
Bring a First Aid Kit – Always carry a first aid kit when going out hunting. It's important that you're prepared and equipped with necessities if an accident or injury happens.
Always Know What You're Shooting – You need to always know what you're shooting. Be sure of your target and what's around it before pulling the trigger.
Schmidt Double T Ranches
At Schmidt Double T Ranches, we offer ranch lodges for a variety of hunting packages. Included in our packages are whitetail, wild quail, buck, and spring turkey hunts located in the heart of Texas. We are a family run operation providing cozy lodges for your friends, family, and fellow hunters. Contact Schmidt Double T Ranches at 325-347-2613 today!