Planning a hunting trip to the beautiful Texas wilderness is an exhilarating adventure, but it's essential to be well-prepared. The key to a successful hunting experience lies in packing the right gear and equipment. Whether you're a seasoned hunter or new to the sport, having a comprehensive checklist of hunting essentials is crucial.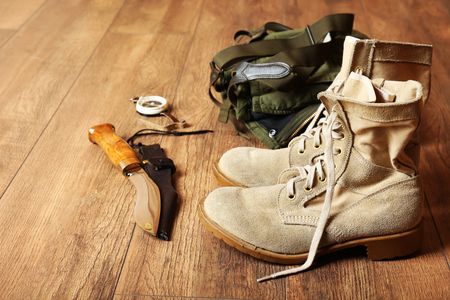 Firearm and Ammunition:
Your chosen firearm in good working condition.
Sufficient ammunition for your hunting needs.
Hunting Clothing:
Camouflage clothing appropriate for the season and terrain.
Insulated or waterproof layers depending on the weather.
Quality hunting boots for comfort and protection.
Hat, gloves, and a face mask or paint for concealment.
Optics and Scopes:
Binoculars for spotting game from a distance.
Riflescope for accurate aiming.
Safety Gear:
Hunter orange vest and hat for visibility during certain seasons.
Safety harness if hunting from an elevated position.
Ear protection to guard against firearm noise.
Hunting Accessories:
Hunting knife or multitool for field dressing.
Blaze orange flagging tape for marking trails or tracking.
Ziplock bags for storing meat.
Backpack and Storage:
Sturdy hunting backpack with enough space for essentials.
Waterproof bags or covers to protect gear from rain or moisture.
Navigation Tools:
Topographic maps of the hunting area.
GPS device or smartphone with maps and compass.
Whistle or signal mirror for emergencies.
Calls and Lures:
Game calls specific to the species you're hunting.
Scent attractants if desired.
First Aid Kit:
Basic first aid supplies including bandages, antiseptic wipes, pain relievers, and any necessary prescription medications.
Before heading to Schmidt Double T Ranches for your Texas hunting trip, it's essential to check local regulations, as some gear requirements may vary based on the type of hunting and specific seasons. Additionally, remember to carry all necessary licenses and permits. By packing these hunting gear essentials, you'll be well-prepared to make the most of your hunting adventure and create lasting memories in the heart of Texas. Happy hunting!
Contact Schmidt Double T Ranches at 325-347-2613 today or visit us online for more information about our hunting trips here in Texas!