Although Texas doesn't have a very cold winter compared to other states up in the North, there's still a bit of chill in the air. We know the winter is the soup and stew season, so we want to give you a little Venison Stew recipe to have during these chillier months.
Venison meat can be much leaner than other cuts of meats. If you take this into account when making some Venison Stew, you can make a very hearty meal for your family by mixing other delicious healthy ingredients.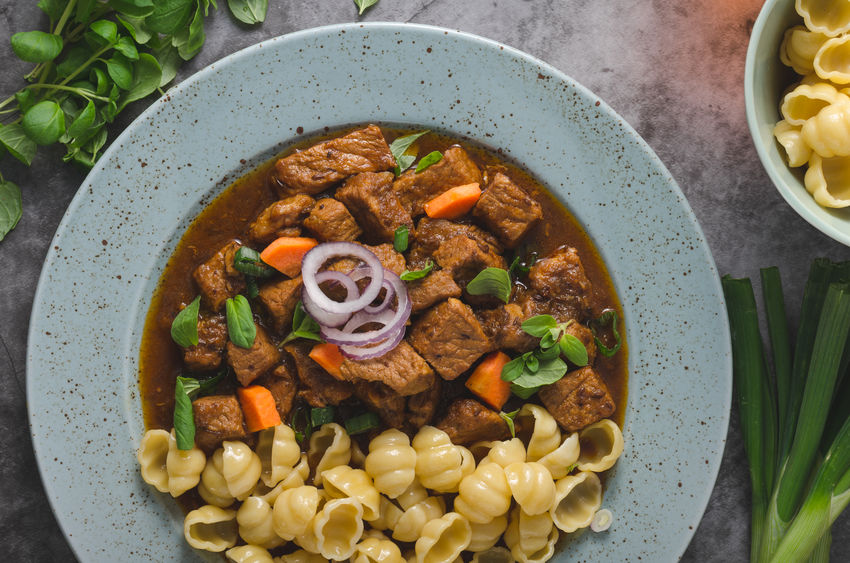 A Hearty Venison Stew
The best type of stew for the chillier months is the traditional beef stew recipe that is extremely simple to cook up and have for months. It's an easy recipe that you can use with your Venison meat from the Whitetail hunt you went on with Schmidt Double T Ranches.
Ingredients:
Venison Roast Cut
Onions, Peas, Carrots, Celery
Garlic
Flour, Tomato Paste, Red Wine, Chicken Broth
Thyme, Bay Leaves
Potatoes
All these ingredients combined together will make for a delicious stew for you and your family.
The total time for this stew is about 3 hours with a preparation time of about 30 minutes and a cook time of 2 hours and 30 minutes. Check out the entire venison stew recipe!
Garlic Bread to Dip in
Along with the stew, you'll want to have something to dip into the hearty stew. Garlic bread is delicious with a Venison Stew. You will just need a loaf of Italian crusty bread or a French baguette and a few more ingredients before throwing it in the oven. This simple garlic bread recipe will pair well with your Venison Stew.
Schmidt Double T Ranches
At Schmidt Double T Ranches, we offer Whitetail Deer, Guided Quail, and Texas Turkey hunting trips in Mason, Texas. The great thing about hunting with us is we also offer our hunting lodge, which is a 2000 square foot rustic lodge equipped with everything you need for a lovely stay. Contact us at 325-347-2613!