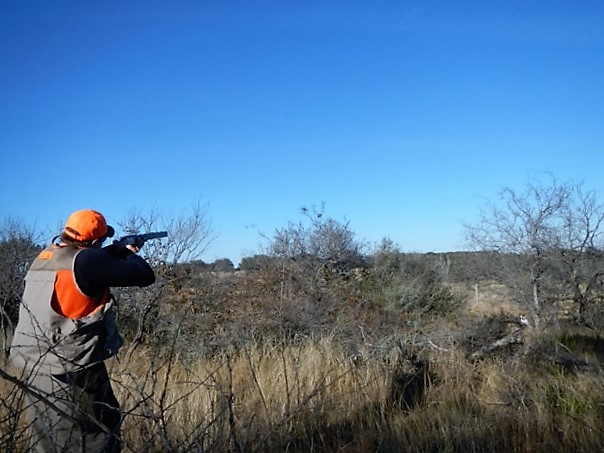 Our Texas guided Whitetail deer hunts are starting to come to a close near the end of December, it's time to start thinking about guided quail hunts. Although the whitetail deer hunts sure to get your engines running when seeing a couple of trophy-sized bucks, the quail hunts are sometimes the most exciting.
With the dogs, the birds and hunting with a couple of friends and our guides, it's an action packed hunt that is quite a site to take in. Every hunt we'll release at least 25 birds per hunter, then it's our job to go get them.
The best part is, you can hunt for a half day, or hunt for a two full days — we have lodges and meals to accommodate all kinds of guests.  Don't want to hunt? The dogs are worth the price of admission. Their work is truly a site to see and watching your friends take down the flurry of quails is a ton of fun too.Since we're in the pastureland of uncut and long grass, these quails are harder to find, which makes the hunt that much better. But we rely on English Pointers and English Cockers to help locate and flush the birds out of camouflage. It's truly a site to see.
Take a look at our packages and book your winter Quail hunting trip at our Mason, TX hunting preserve today!